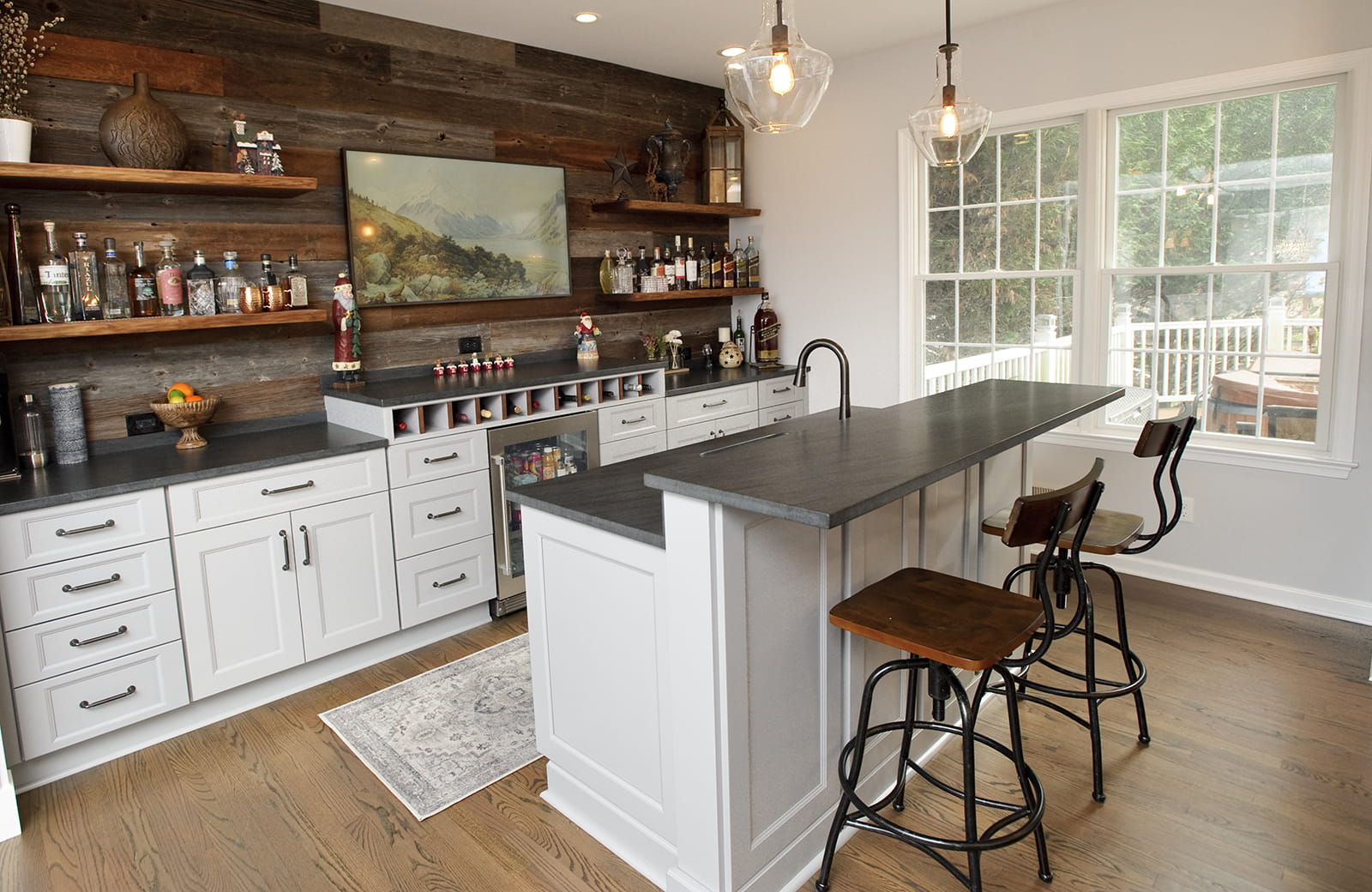 Beautiful Cabinet and
Functional Living.
Cabinet Solution for Every Room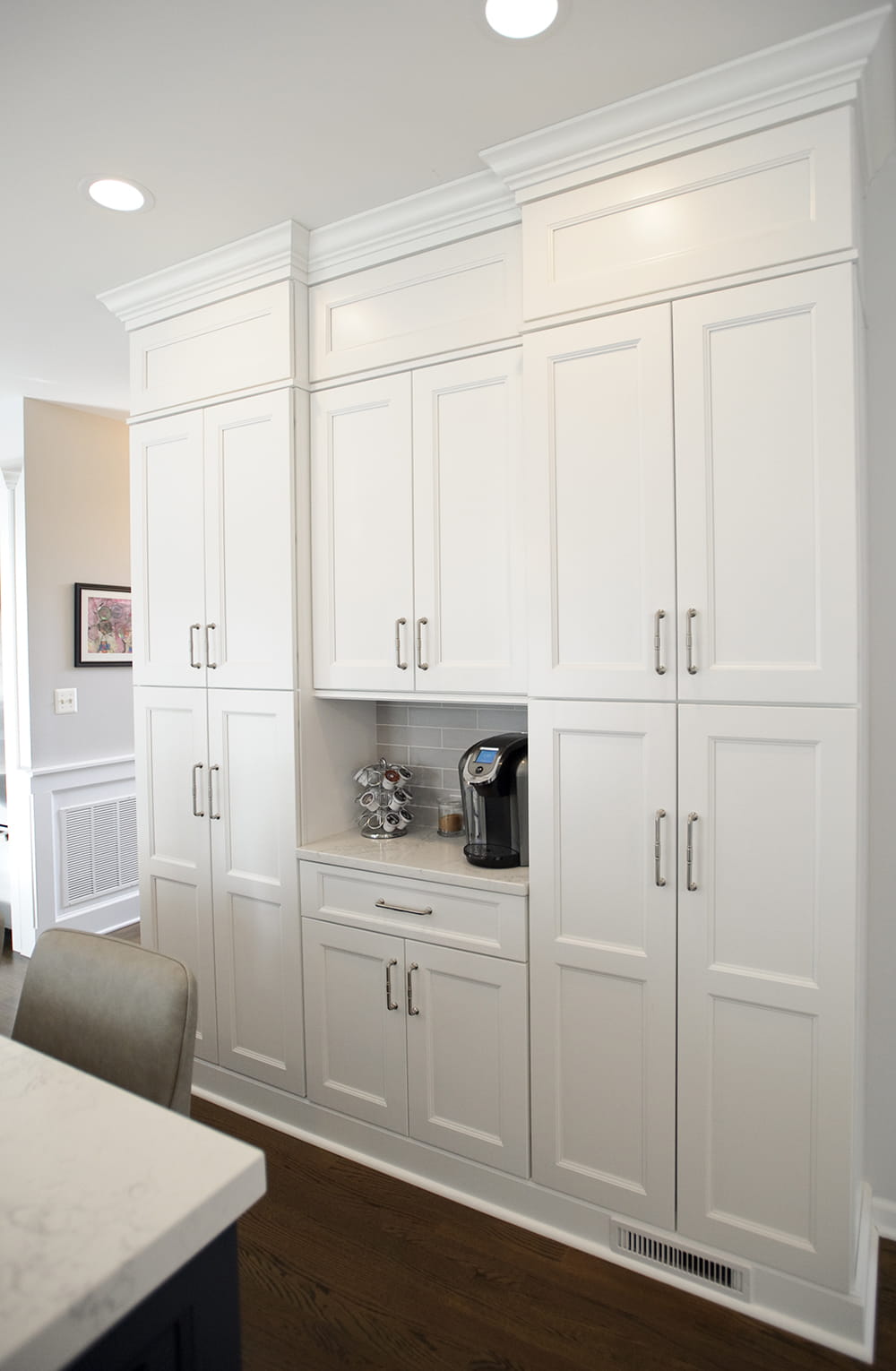 High-Quality Built-in Cabinetry
When you want to get the most from your home or office, turn to BKC, the full-service design center your friends and neighbors rely on to value-engineer furnishings for their homes that fit their lifestyles and budgets. We've provided homeowners in your neighborhood with customized built-in entertainment centers, comfortable home offices featuring desks, filing cabinets, and bookshelves, laundry room cabinets, wet bars, gorgeous bathroom remodels, and much more. We also remodel commercial offices, including law and medical offices, to incorporate built-in cabinetry that streamlines workflow and modernizes workspaces. Our team of designers and installers will work together to update and optimize any room.
Beautiful, Functional and Efficient
We add functionality and efficiency to your home or commercial office with high-quality standard, semi-custom, or custom built-in cabinets available in a wide selection of colors, finishes and styles to fit your budget and aesthetic preferences. All of the cabinetry lines we represent are manufactured by cabinet companies that uphold BKC's high standards and feature dovetailed drawer construction, gliding / self-closing drawers, and a choice of framed or frameless cabinets. We can help you envision the possibilities for your home and experience the quality and features of each of our cabinetry lines in our well-appointed Westfield, NJ built-in cabinetry showroom.
Beautiful Renovations and Built-in Cabinetry Installation for Every Room
BKC's highly skilled cabinet installers have a well-deserved reputation for precise, trouble-free room remodeling and built-in cabinetry and molding installation. We work in closely with BKC's designers and make recommendations to ensure that each final design choice is executable in your space and will result in your most desirable and efficient built-in cabinetry configuration. We provide you with a cost-effective, problem-free cabinetry installation that brings your final cabinetry design to life exactly as promised and as quickly as possible.
At BKC, we combine our sophisticated design and installation skills, decades of experience, and stylish, high-quality cabinetry to create unique, attractive and functional spaces in your home, including: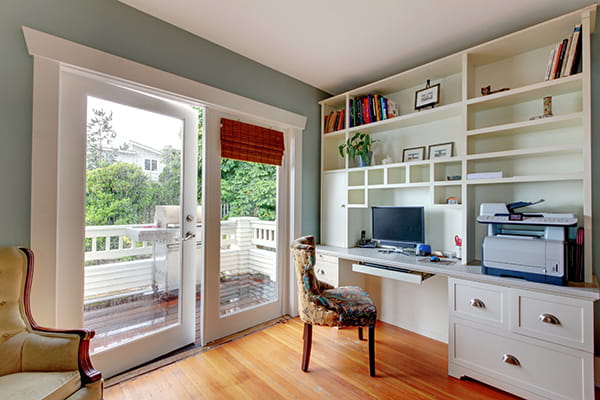 Family Rooms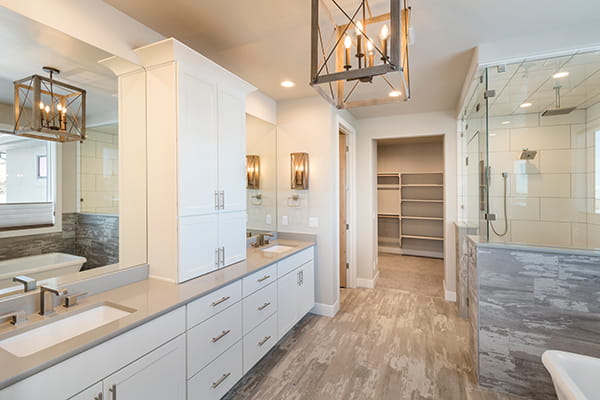 Bathrooms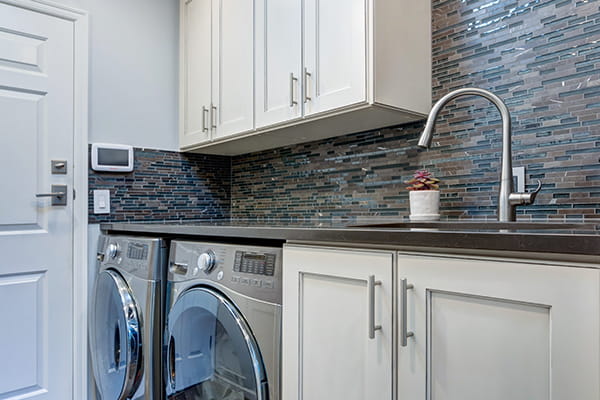 Laundry Rooms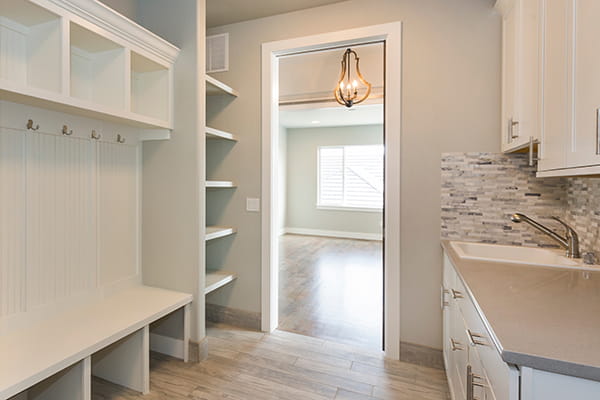 Mudrooms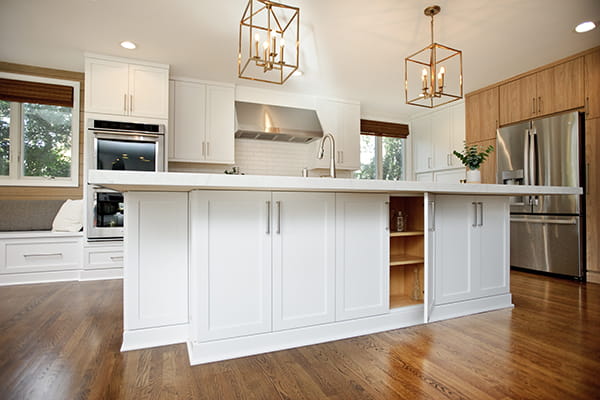 Kitchens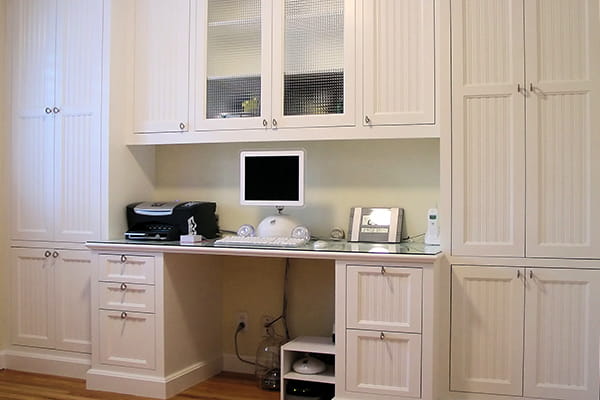 Home or Commercial offices, including Medical and Law Offices
Expert Project Management
BKC's installers make your project stress-free for you by managing all project details, including securing all building permits and handling things like plumbing, wiring and flooring to minimize project downtime and disruptions to your daily life. Our time-tested installation process minimizes project downtime and yields accurate, aesthetically pleasing results.
Cabinetry Guarantee
At BKC, we know our job isn't complete until you're delighted with your built-ins. We want you to be thrilled with our work! We remove all installation debris and never leave a mess behind. Plus, we stand behind our cabinet installations with our lifetime installation guarantee, including adjustments to keep your cabinets operating correctly for years to come.
High-Quality Kitchen Cabinetry to Fit Your Budget
For a stunning and functional full-service kitchen renovation, turn to BKC of Westfield. Our kitchen design center represents an exceptional selection of durable, high-quality standard, semi-custom, and custom cabinetry lines in styles to suit your tastes at price points to fit your budget. All of our cabinetry lines are manufactured by reputable companies that uphold BKC's quality standards and feature dovetailed drawer construction, self-closing drawers, and a choice of framed or frameless cabinetry.
Cabinetry Manufacturers





Countertop Manufacturers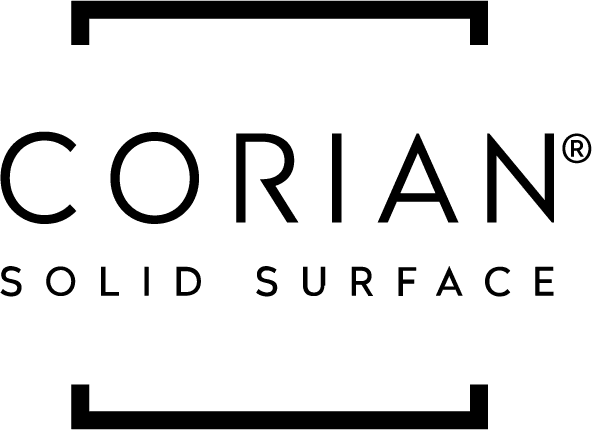 Cabinetry Hardware Lines


Wide Array of Brands, Styles and Colors
Our well-appointed Westfield, NJ kitchen design gallery and cabinetry showroom is the perfect place for you to envision the possibilities for your kitchen and experience the quality and features of each of our cabinetry lines. In addition to beautiful kitchen cabinetry, we also offer high-quality countertop brands and durable, attractive cabinet pulls in styles and finishes to meet your aesthetic preferences.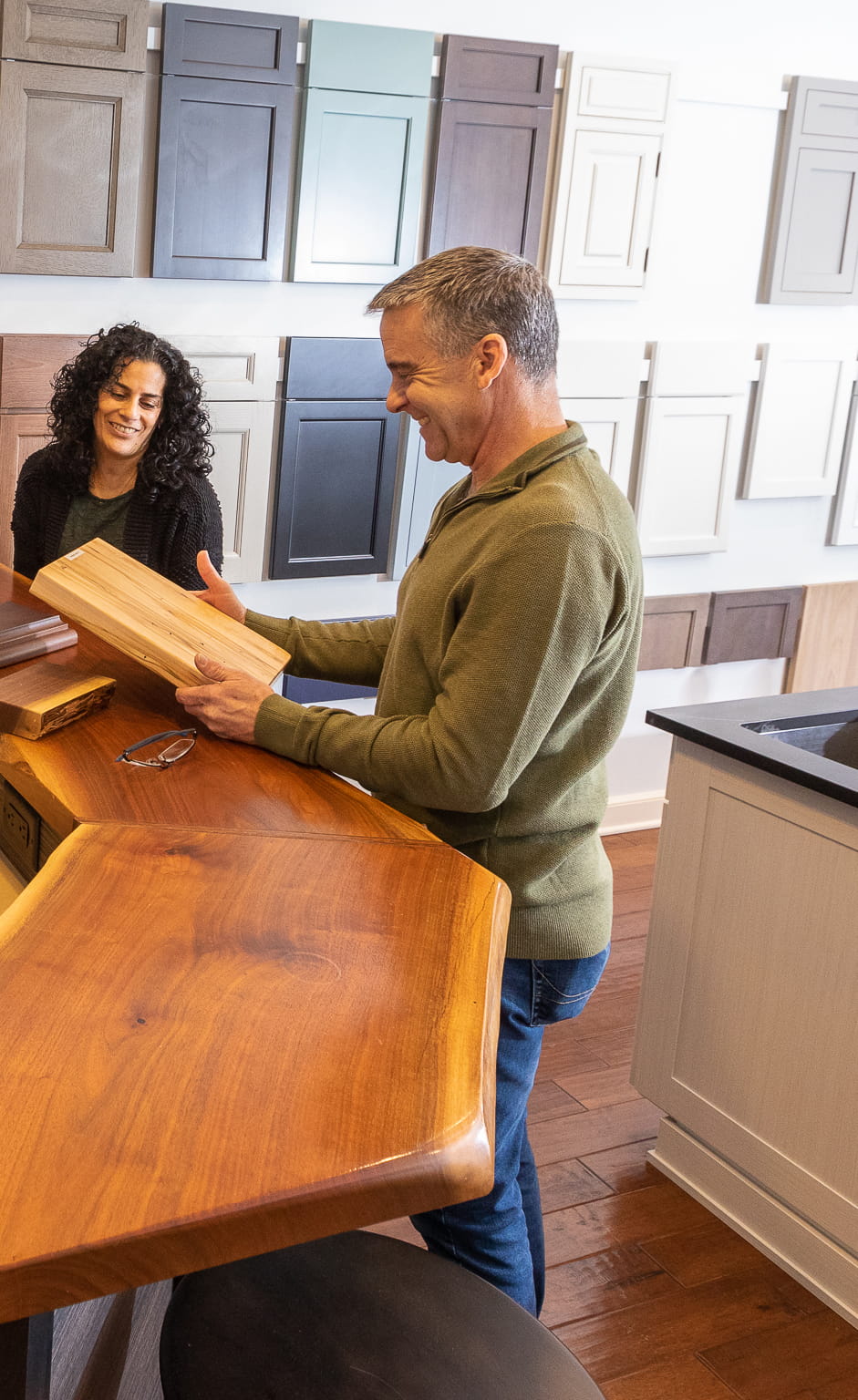 BKC's Stress-Free Design and Installation Process
Our detail-oriented design team will make getting your cabinets a stress-free process by patiently leading you through each step of our time-tested remodeling process. If your remodel is part of a larger construction project, we'll work with your contractor, architect, or interior designer, making suggestions to optimize your room's functionality and coordinating project tasks to minimize downtime.
Complimentary Consultation
Our initial consultation takes place in our beautiful Westfield, NJ showroom, where we'll discuss the scope of your project and explain the differences between our high-quality standard, semi-custom and custom cabinetry lines. While you're in our showroom, you'll have the opportunity to examine the cabinetry and learn about features like dovetailed drawer construction, self-closing drawers, and framed versus frameless cabinet doors as well as view our extensive selection of cabinet pulls and countertops.
Home Visit
Following our showroom consultation, we'll visit your home at a time that's convenient for you. At our home visit, we'll measure your space, assess the layout and flow of your home, and learn about your family's daily routines. Our experts will assist you in deciding how to allocate your project budget and help you select the most appropriate line of cabinetry for your needs.
Complimentary Initial Design and Review
We'll meet with you in our showroom two to four weeks after our home visit to present you with the elevations and perspectives of your cabinet design and the cabinetry pricing. After we review our initial design with you, one of our BKC installers will arrange to visit your home to ensure our design translates to problem-free installation and optimal functionality.
Design Retainer
After you've reviewed your initial cabinetry construction and installation pricing, BKC requires a $2,500 retainer deposit (applicable to your cabinetry purchase) before making any additional adjustments to the design. We are then happy to work with you to finalize your design after your deposit has been submitted.
Cabinetry Installation
You'll be thrilled with the expert craftsmanship of our expert remodelers. We handle all the details of your remodel, including carpentry, plumbing, electrical, flooring, tiling, and more. Our professional cabinetry installers will provide you with well-planned cabinetry installation that minimizes inconvenience to your family and results in precise, aesthetically pleasing cabinetry and molding installation that's backed by our lifetime cabinetry installation guarantee. Our installers remove all installation debris.
Walk-through and Adjustments
At BKC, our job isn't done until you're completely satisfied with our work. After your cabinet install is complete, we'll do a final walk-through with you to address any concerns you have about your cabinetry installation. We're always happy to make adjustments to your cabinetry to ensure they continue to operate correctly.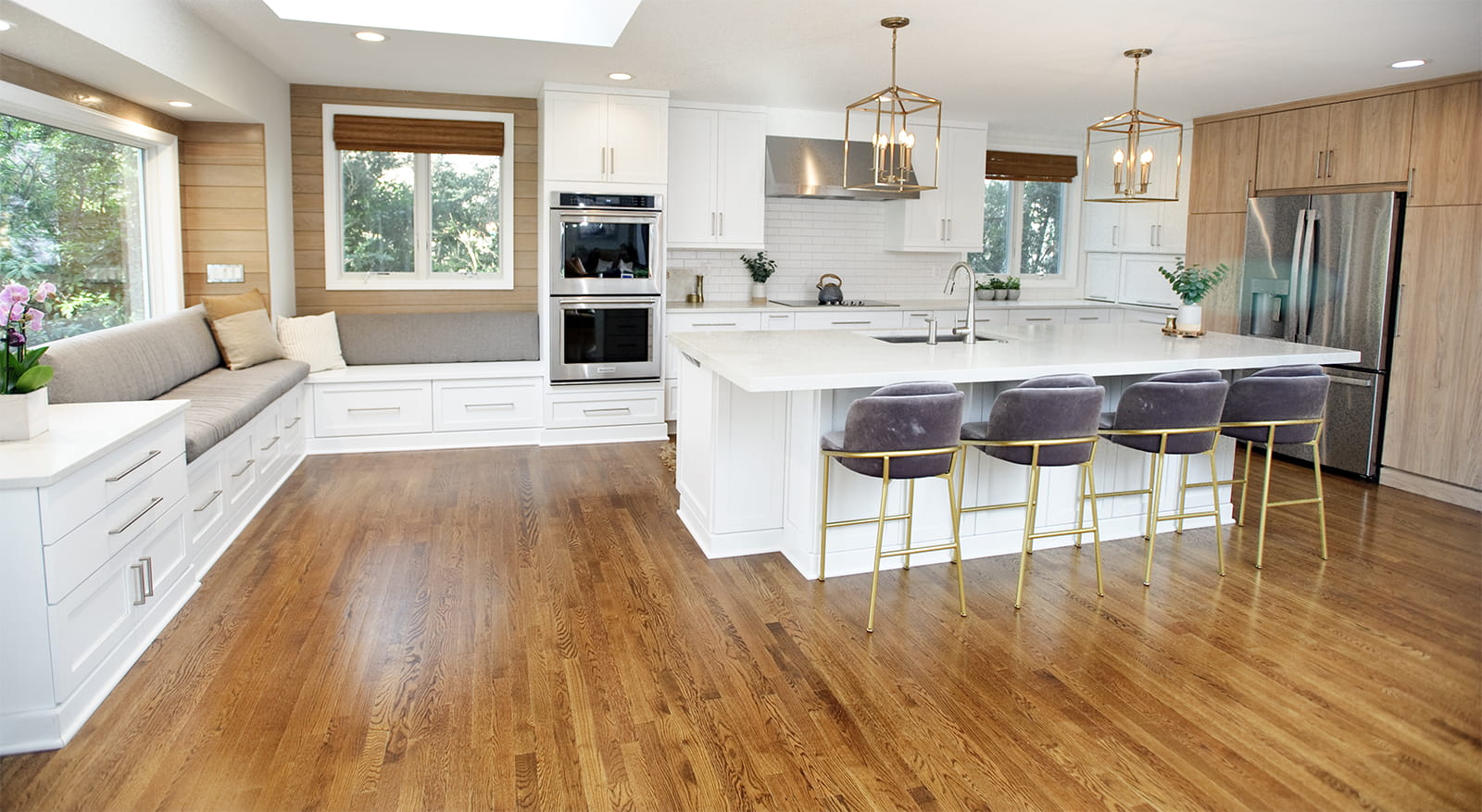 Why Homeowners Choose BKC of Westfield for Cabinet Solutions
Local homeowners, contractors, architects and professionals from associated trades recognized BKC's full-service design and remodeling center as the best source for stylish cabinetry in an array of styles and at price points to suit their budgets. Our team of professional designers and cabinetry installers leverage their exceptional talents, project management skills, and access to a large selection of high-quality semi-custom, custom and standard cabinetry lines to provide you with outstanding customer service and functional enhancements to any room in your home.
Professional Designers
Full-Service Design-Build
Detail-Oriented
Consultative Budget-Planning and Design Service
High-Quality Cabinetry
Precise Cabinetry Installation
Exceptional Customer Service
Conveniently Located Kitchen Design Gallery
New Jersey's Preferred Kitchen Design Center
BKC of Westfield consistently earns 5-star reviews from our New Jersey clients!
We Love Our New Built-ins Cabinets!

BKC transformed our disorganized, unattractive family room into a gorgeous space perfect for our family's needs! The design and installation teams worked with us to create a cabinetry configuration that provides us with plenty of space for storage and entertainment systems while somehow making the room appear roomier. With three young children, we were worried that the installation process would be messy and time-consuming, but BKC streamlined the project to minimize disruption and left our family room neat and clean. If you want built-ins for your home, look no further than the fantastic design and installation team at BKC!

Andrea L., Homeowner, Mountainside, NJ 07092
Read What Your Neighbors Have To Say About Our Services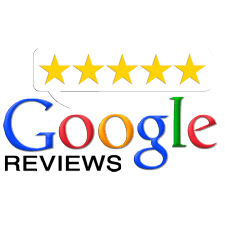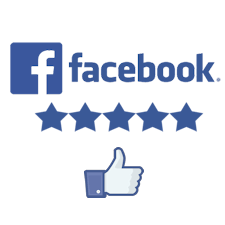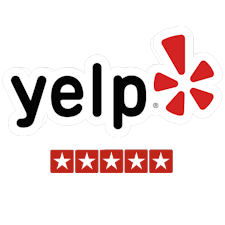 For over 25 years, our clients have consistently given us five-star ratings for our outstanding service, beautiful kitchen designs and renovations, and high-quality cabinetry. We invite you to read our customers' kitchen design and installation reviews.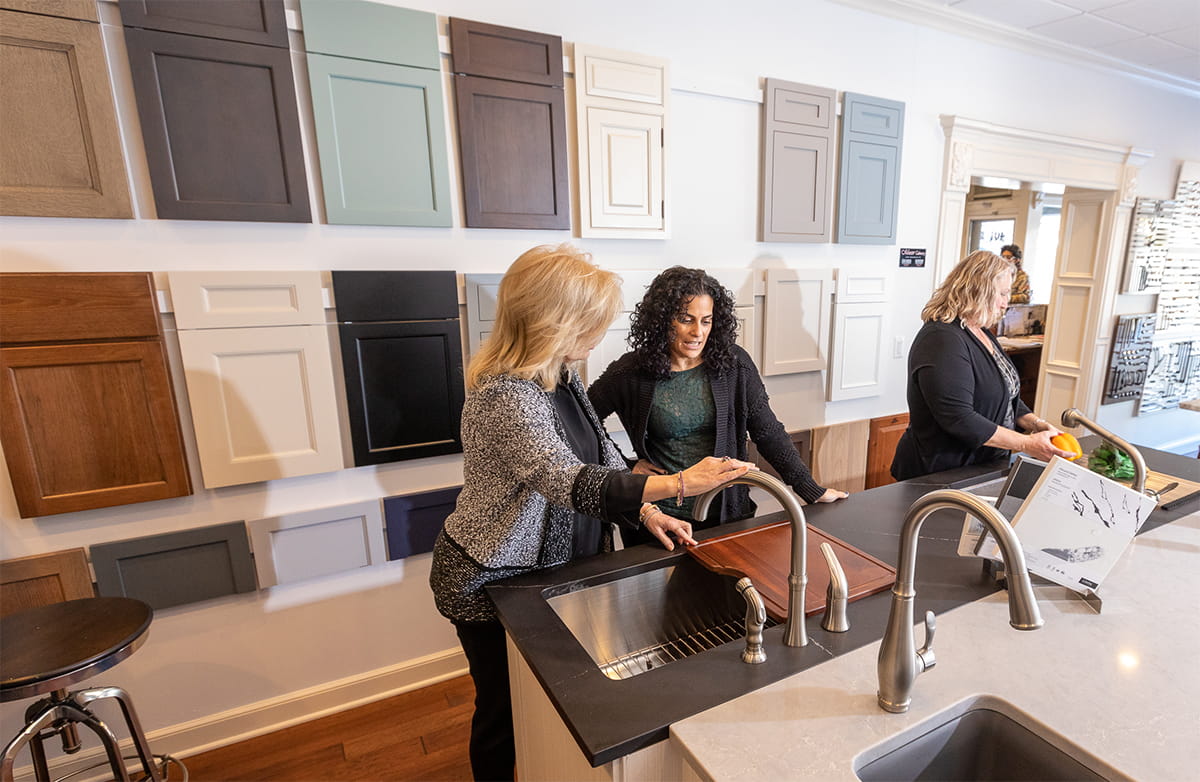 Visit Our Kitchen and Cabinetry Showroom in Westfield, NJ
At BKC, we want you to be well-informed about your kitchen renovation options. Whether you own a home in Westfield, Scotch Plains, Summit, Cranford, Mountainside, or the surrounding towns, we encourage you to visit BKC of Westfield's gorgeous kitchen cabinetry showroom. In our showroom, you can see our kitchen displays, examine the features of our high-quality cabinetry, and discover how built-in cabinetry can maximize the functionality of your space.
Beautiful Kitchens.

Better Living.

Call (908) 789-1828 or email to set up a free consultation today and learn how BKC of Westfield can help make any room in your home more attractive and functional!