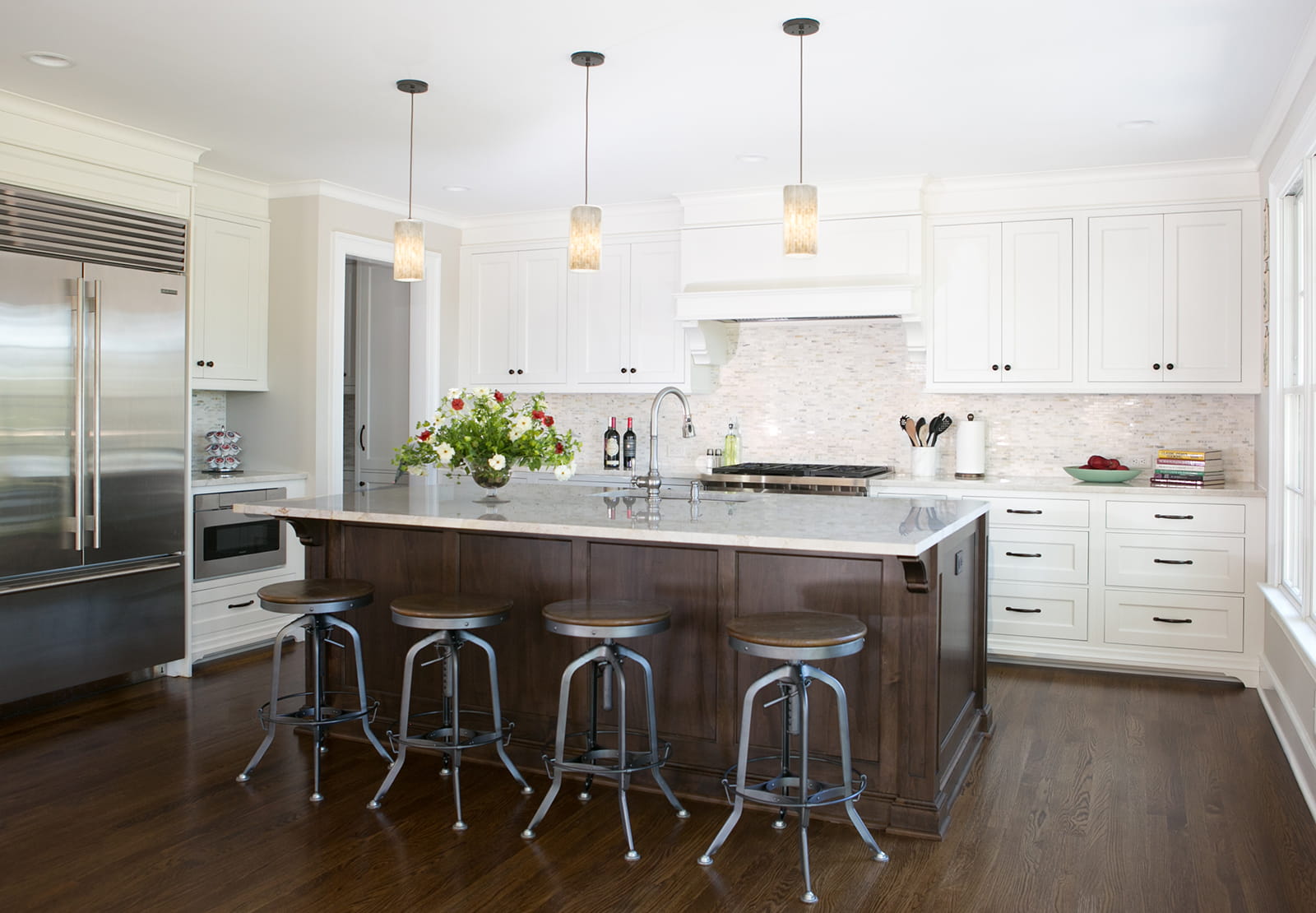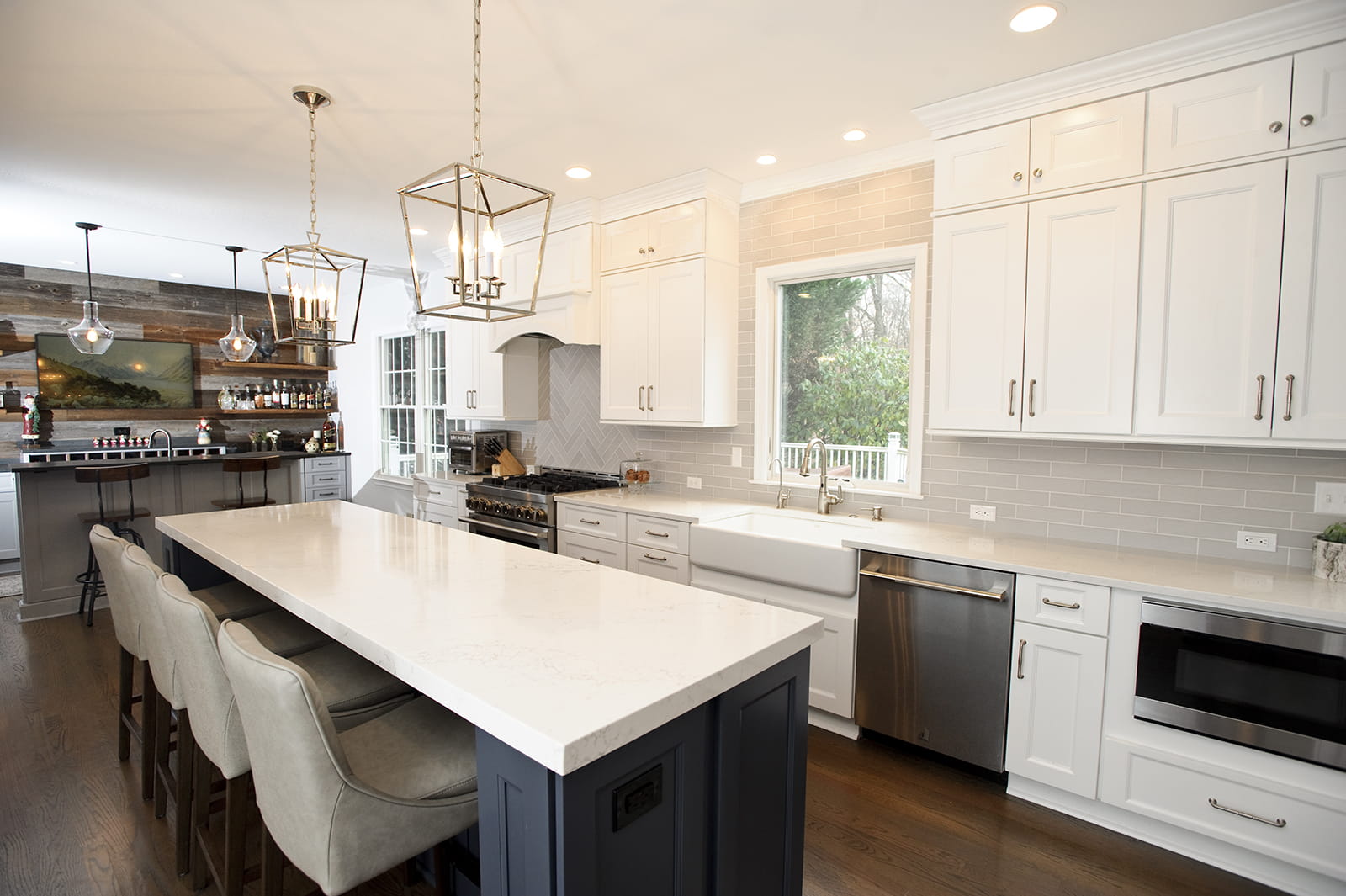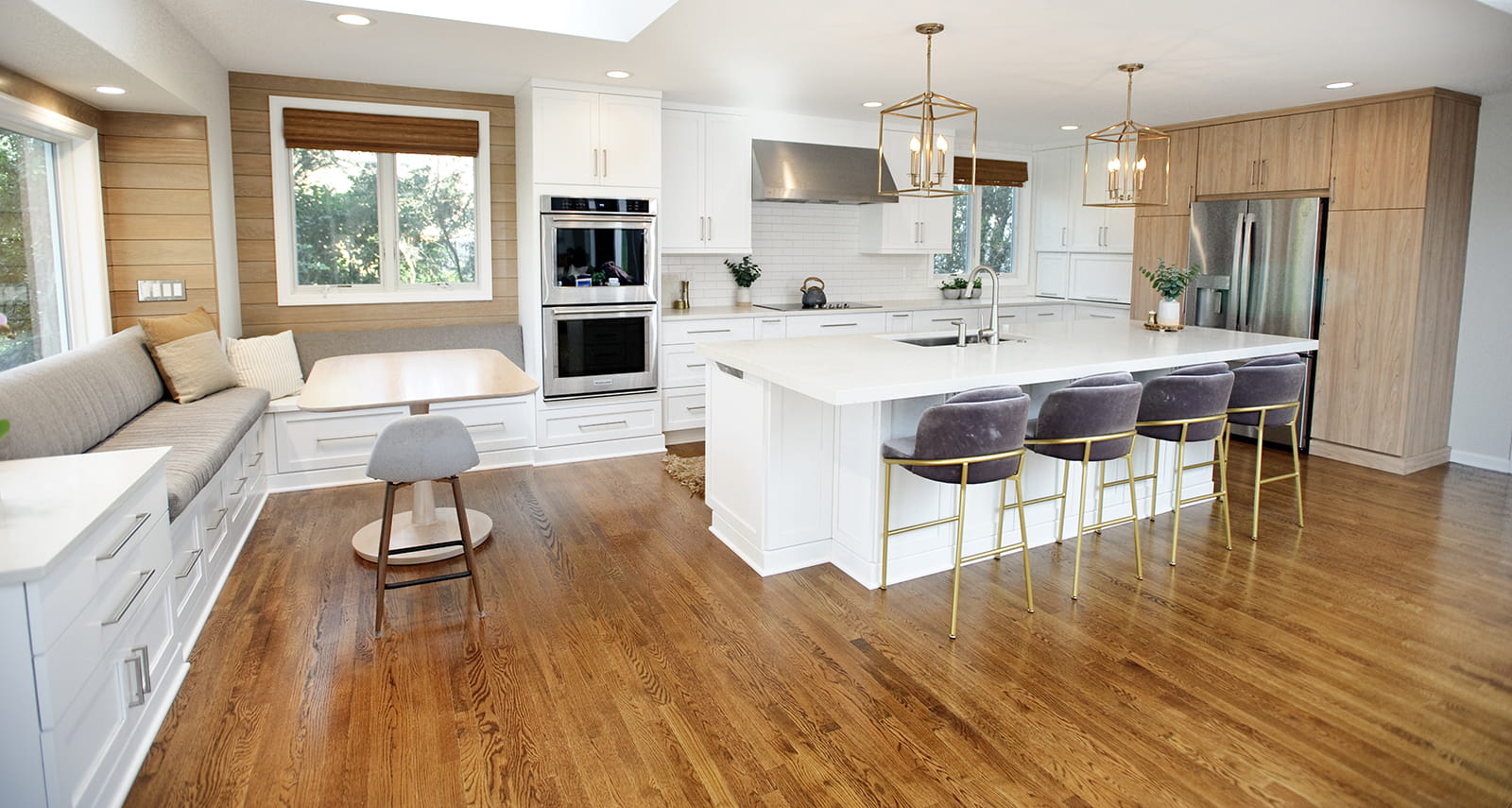 Beautiful Kitchens.
Better Living.
Professional Designers, Extensive Selection, and Expert Installation
Top-rated Cabinet Gallery
Reconfiguring Spaces to Enhance Your Home
People who own homes in Mountainside depend on BKC of Westfield's array of space planning, design and installation services. For over two decades, BKC's team of design and installation experts have been integrating functional design, high-quality cabinetry, and precise installation to enhance the homes and support the lifestyles Mountainside residents who live in neighborhoods near Coles Avenue, Deer Path, Summit Lane, Summit Road, Central Avenue, Wood Valley Road, W.R. Tracy Drive, Ackerman Avenue, Whippoorwill Way, Cherry Hill Road, Wyoming Drive, Darby Lane, Charles Street, Globe Avenue, Sunrise Parkway, Children's Specialized Hospital, New Providence Road, Woodland Avenue, Nottingham Way, and Queens Lane. We've earned an excellent reputation among your Mountainside friends and neighbors for optimizing the available space in their homes to create functional, efficient kitchens.
History in Mountainside
Since 1996, BKC's team of talented and insightful designers and installers have leveraged their specialized knowledge and sophisticated design skills to create unique, functional and attractive kitchens, mudrooms, laundry rooms, family rooms, bathrooms, and home or commercial offices in Mountainside that contain built-in cabinetry. People who enjoy spending free time in places like Watchung Reservation, Trailside Nature and Science Center, nearby Echo Lake Park, and Mountainside Community Pool appreciate that our team handles every project detail so they don't have to. The BKC team will create the best kitchen for you from our large selection of high-quality standard, semi-custom, and custom cabinetry lines from reputable manufacturers at price points to fit your budget. People whose children attend schools like Deerfield School, Beechwood School, Kohler Academy, American Boys Preparatory Academy, and Governor Livingston High School have let us know that they are pleased with our fantastic customer service and our aptitude for value-engineering kitchens that perfectly accommodate their families' needs. From consultative space planning and design to precise cabinetry installation, we take care of every project detail and always stand behind our bespoke kitchen designs, products, and molding, sink, countertop, hardware and cabinetry installations.
Mountainside's Top-rated Full-Service Kitchen Design Center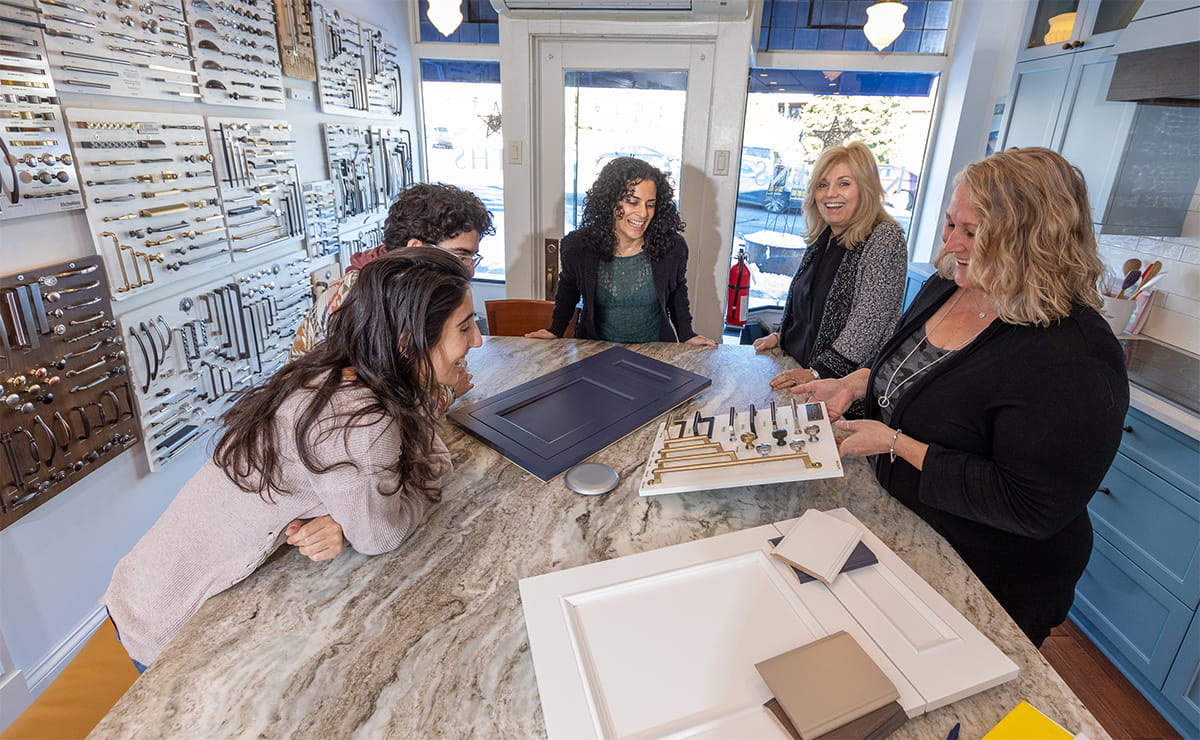 Mountainside Kitchen Design
At BKC, we recognize that every family uses their kitchen differently.

That's why our kitchen design specialists take the time to learn how your family likes to live and work in your space. We help you make kitchen remodeling decisions that meet each of your family members' needs, suit your aesthetic preferences, and fit your budget.


Expert Advice
Our creative kitchen design team will guide you through the kitchen remodeling process and explain the differences between cabinetry lines, demystify options like framed versus frameless cabinetry and inset versus overlay doors, and help you create a well-coordinated color palette that seamlessly integrates your built-in cabinetry, backsplash, flooring, and surrounding rooms.
At BKC of Westfield, our goal is to design a unique kitchen that perfectly complements your family's lifestyle.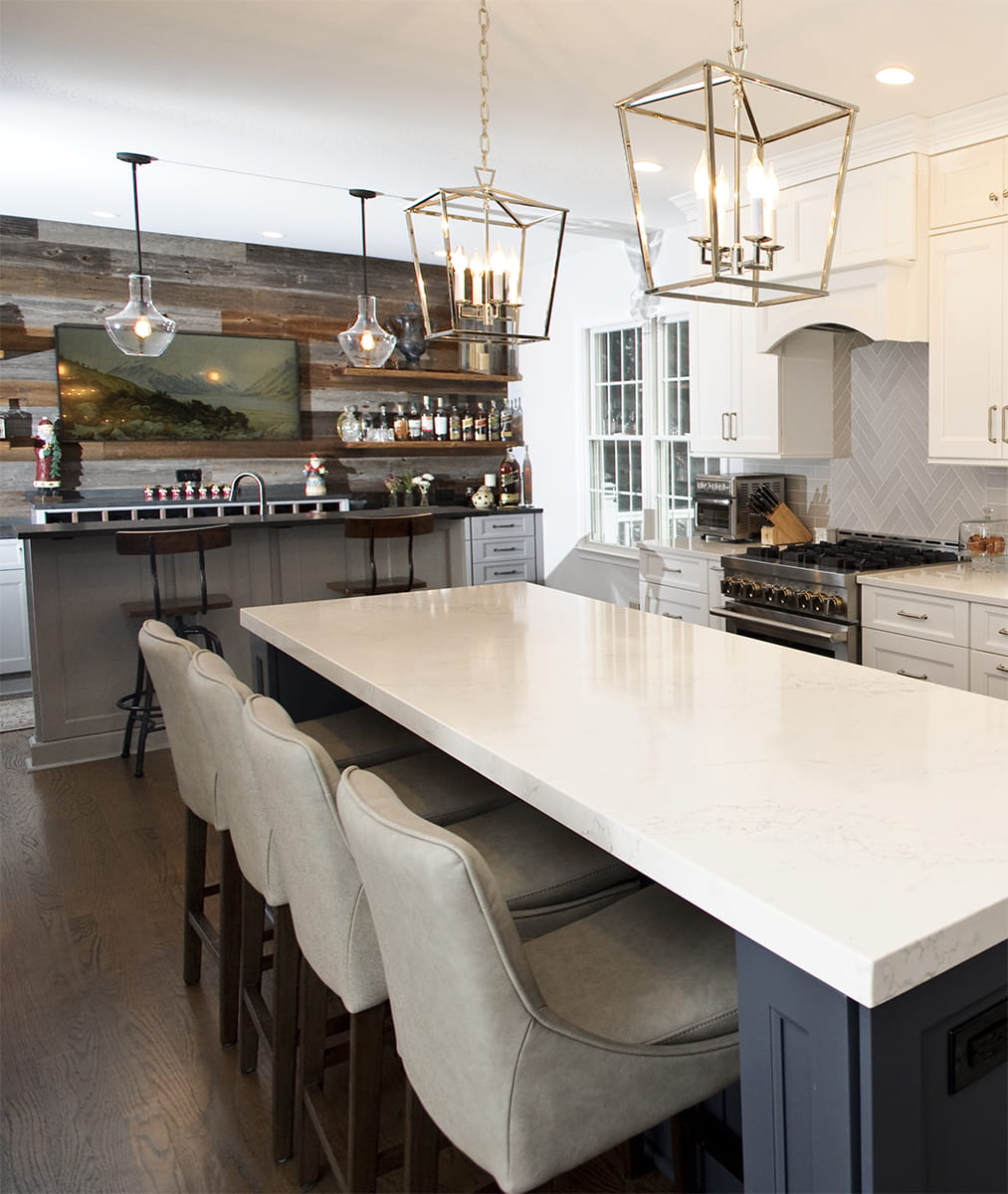 Mountainside Kitchen Remodeling and Cabinetry
Wide Selection of Cabinets
We represent an exceptional selection of durable and attractive standard, semi-custom, and custom cabinetry lines at price points to fit your budget in various styles, colors and finishes to suit your aesthetic preferences. Each cabinetry line we represent is manufactured by reputable companies that uphold BKC's standards.


Extensive Hardware
We also offer a selection of high-quality countertop brands and durable, attractive cabinet pulls in styles and finishes to meet your tastes. All of our cabinetry features dovetailed drawer construction, self-closing drawers, and a choice of framed or frameless cabinets.
Stress-free Installation
Avoid the hassle of trying to coordinate multiple kitchen remodeling contractors and dealing with unnecessary project delays. Our experts will coordinate every aspect of your home improvement project to provide you with full-service kitchen remodeling, carpentry, plumbing, electrical wiring, flooring, tiling, cabinet installation, and more.


Our professional kitchen remodelers and designers work together to ensure that the final design of your kitchen will translate to issue-free, cost-effective kitchen cabinetry installation. Plus, all BKC cabinetry installations are guaranteed for life!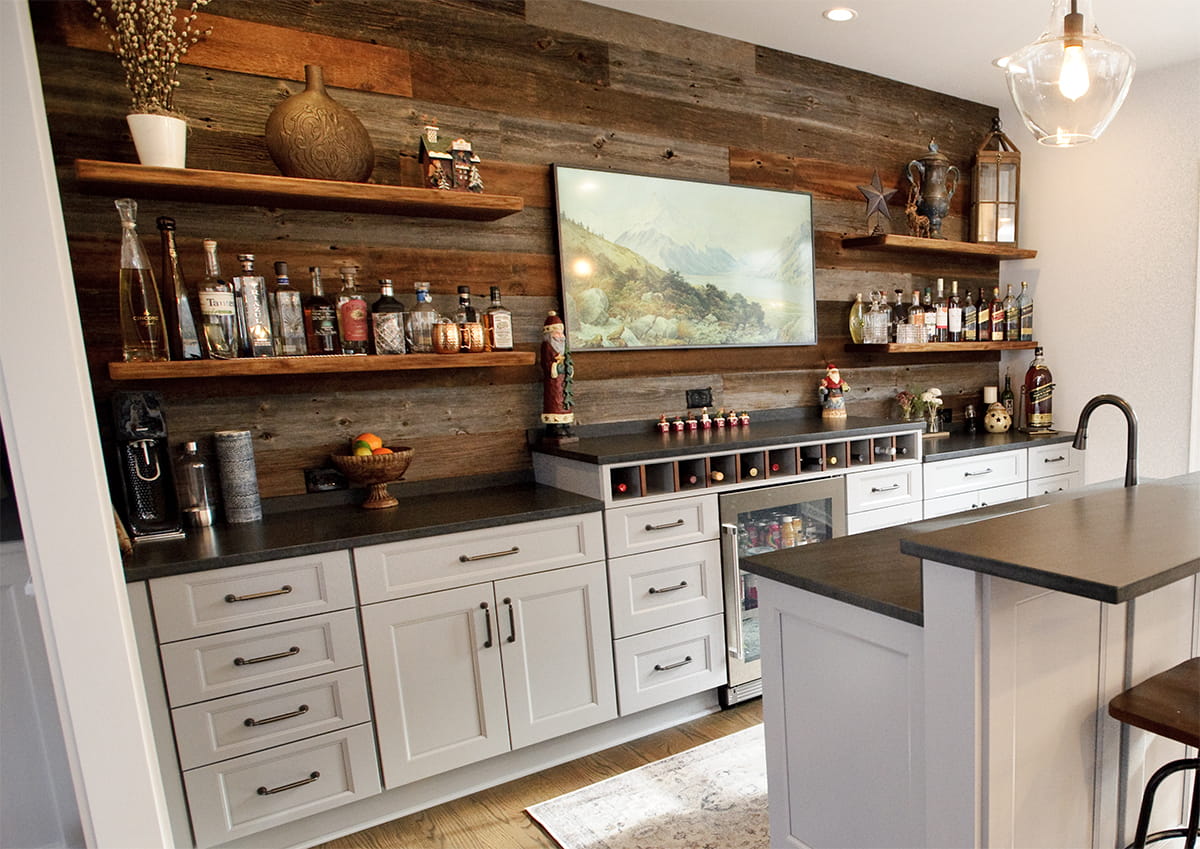 Mountainside Cabinet Solutions
Built-in cabinetry enhances the appearance and functionality of any room in your home, commercial building, medical office, law office and more.
Wide Array of Brands, Styles and Colors
BKC's experts will update, remodel and optimize any space using high-quality standard, semi-custom, or custom built-in cabinetry available in a wide selection of colors, finishes and styles to fit your budget and preferences.
High-quality and Feature-rich
All of the cabinetry lines we represent feature dovetailed drawer construction, gliding / self-closing drawers, and a choice of framed or frameless cabinets. Enjoy the efficiency of a well-appointed home office featuring a built-in desk, bookshelves and filing cabinets; the beauty and functionality of a customized family room entertainment center; or the ease of completing chores in a well-organized, storage-friendly laundry room.
Expert Recommendations and Installation
Our team of skilled and experienced professional cabinetry installers collaborates with our designers to ensure that the final design of your built-ins will facilitate a problem-free, cost-effective cabinetry installation. We back all of our built-in cabinetry installations with a lifetime guarantee!
Mountainside's Highly Recommended Kitchen Design Center
Since 1996, discerning Mountainside homeowners have relied on the sophisticated design skills and specialized knowledge of the professionals from BKC of Westfield to create for them unique and functional kitchens, laundry rooms, bathrooms and more that contain stylish built-in cabinetry. Summit residents recommend BKC to their friends who want a team that will provide them with exceptional customer service, work together to create the most functional rooms that fit their budgets, and deliver issue-free cabinetry installations. BKC of Westfield consistently earns 5-star reviews from our Mountainside clients!
Our Kitchen Remodel Surpassed Our WIldest Dreams!

Our kitchen desperately needed to be gutted and rebuilt, but its small size posed a challenge because we wanted amenities more commonly found in a larger space. Julie, our BKC Designer, took the challenge and the results surpassed our wildest dreams. Rob and his team of installers made Julie's design a reality. We experienced none of the common renovation horror stories. BKC treated our home as though it were their own. I could not recommend them more highly. I almost wish I had another kitchen, just to see what they could come up with next!

Scott B., Homeowner, Mountainside, NJ 07092
(Houzz Review)
Read What Your Mountainside Neighbors Have To Say About Our Services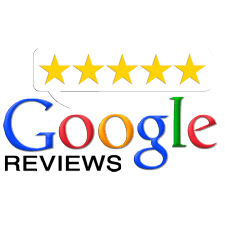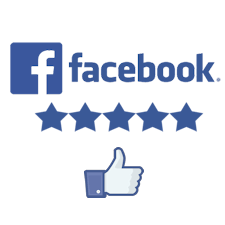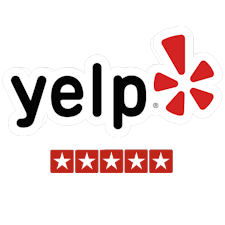 For over 25 years, our clients have consistently given us five-star ratings for our outstanding service, beautiful kitchen designs and renovations, and high-quality cabinetry. We invite you to read our customers' kitchen design and installation reviews.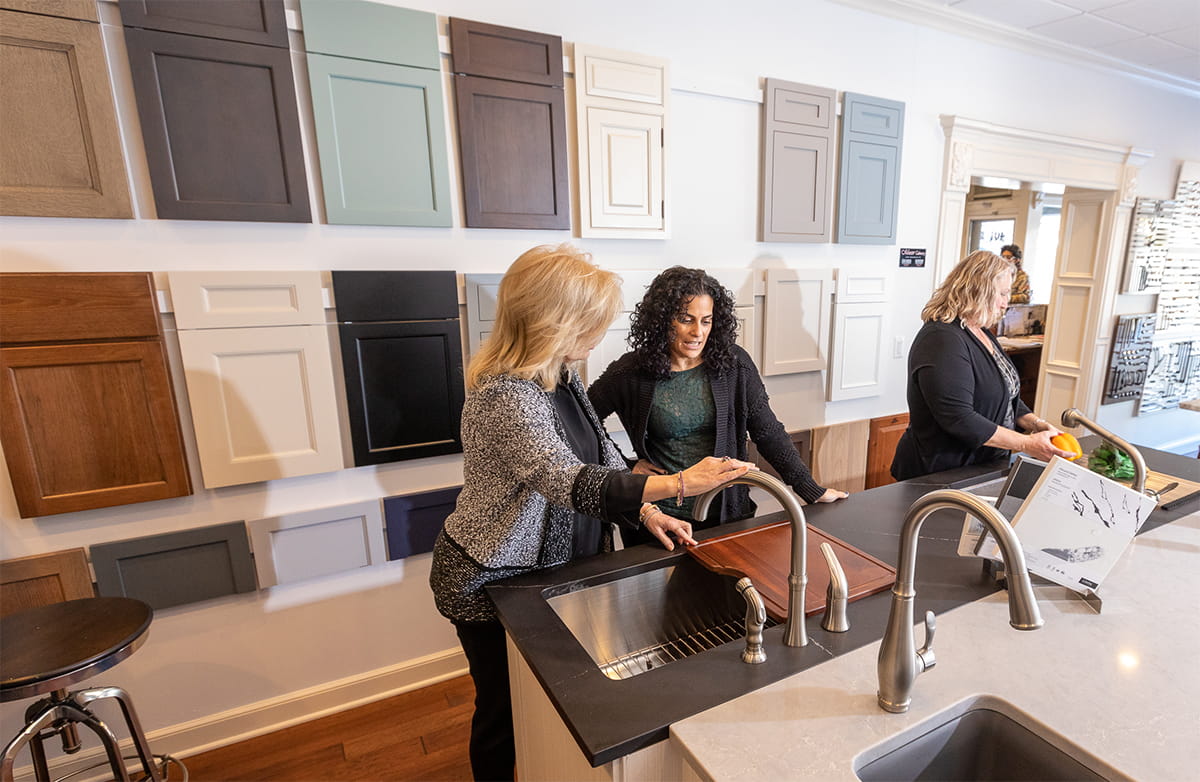 Visit Our Kitchen and Cabinetry Showroom in Westfield, NJ
At BKC, we want you to be well-informed about your kitchen renovation options. Whether you own a home in Westfield, Scotch Plains, Summit, Cranford, Mountainside, or the surrounding towns, we encourage you to visit BKC of Westfield's gorgeous kitchen cabinetry showroom. In our showroom, you can see our kitchen displays, examine the features of our high-quality cabinetry, and discover how built-in cabinetry can maximize the functionality of your space.
Beautiful Kitchens.

Better Living.

Call (908) 789-1828 or email to set up a free consultation today and learn how BKC of Westfield can help make any room in your home more attractive and functional!