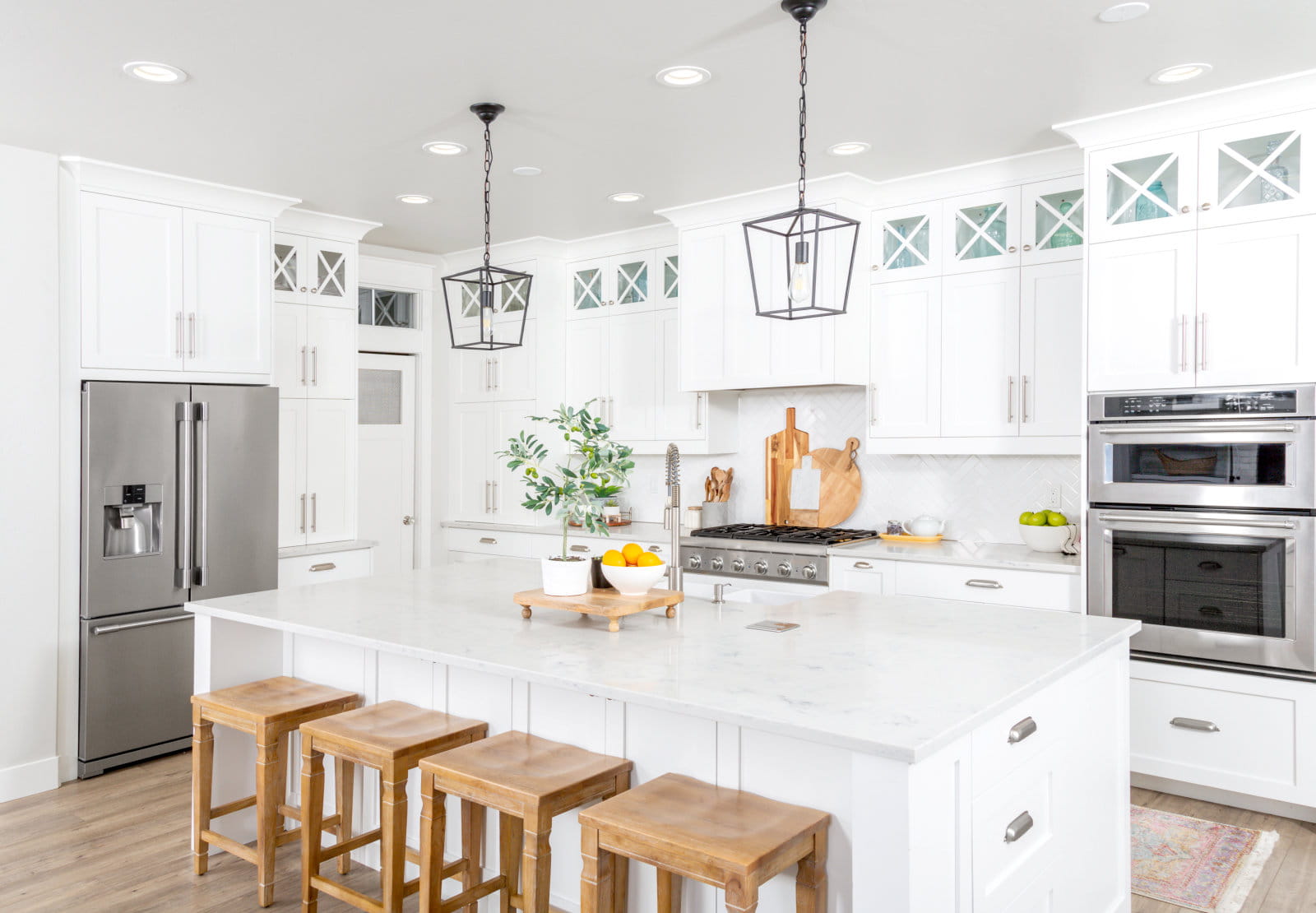 Beautiful Kitchens.
Better Living.
Award Winning Kitchen Designers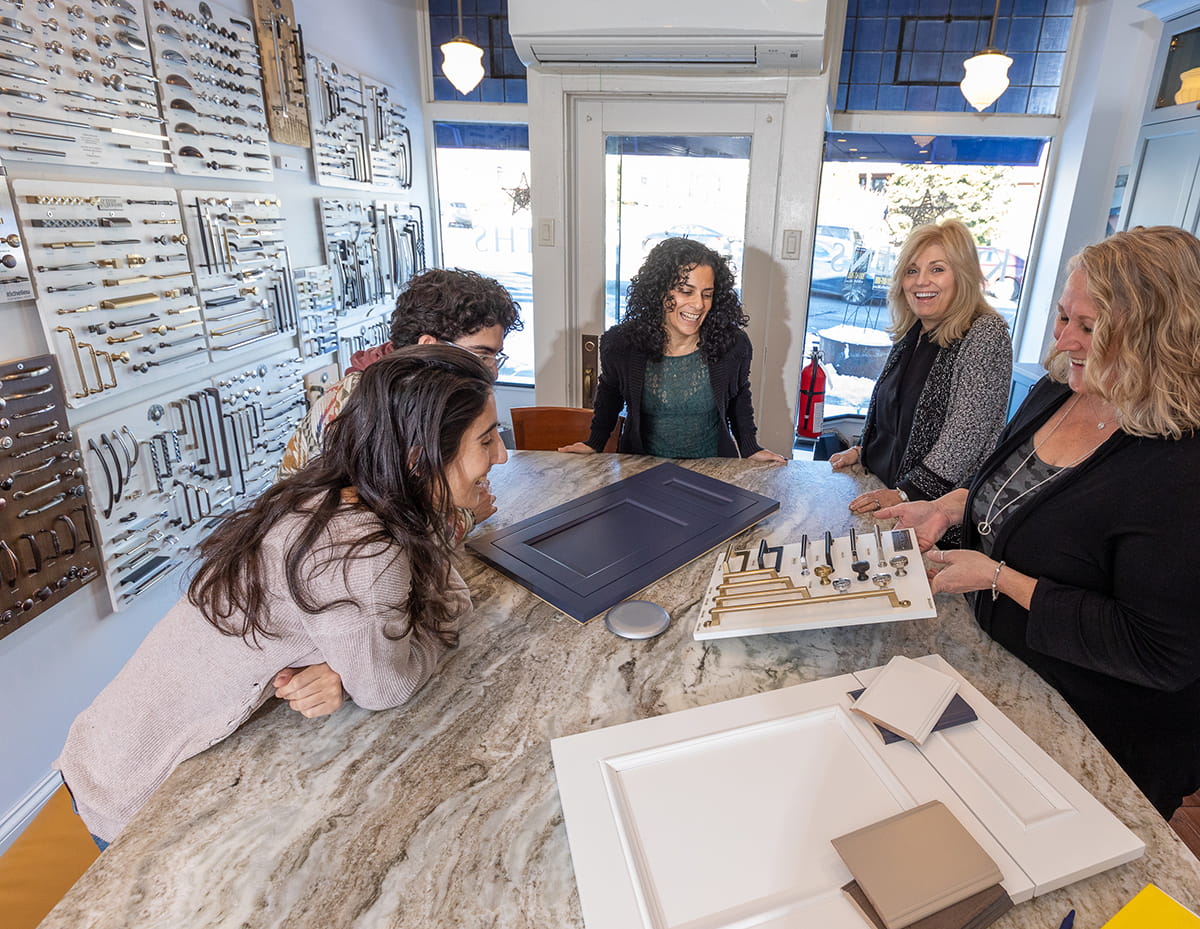 New Jersey's Best Kitchen Design Consultants
Creating A Beautiful, Functional Kitchen for your Family
As a busy family, you need your kitchen to be the well-organized, welcoming epicenter of your home. From baking cookies to doing homework, stocking the pantry to prepping meals, and eating dinner to entertaining guests, your kitchen is the site of a wide range of daily activities and special events. BKC's professional kitchen design specialists consult with you to get an in-depth perspective on how to optimize your kitchen to best support your family's lifestyle.
Expert Space Planning
We keep your routines and aesthetic preferences at the forefront of our minds as we help you plan your space and make kitchen remodeling decisions that enhance the room's functionality and fit your budget. With decades of experience and a team of professional cabinet installers on hand to confirm the functionality of every design choice, BKC's designers have the skills and insight to make recommendations to maximize your kitchen's usable space and aesthetic appeal.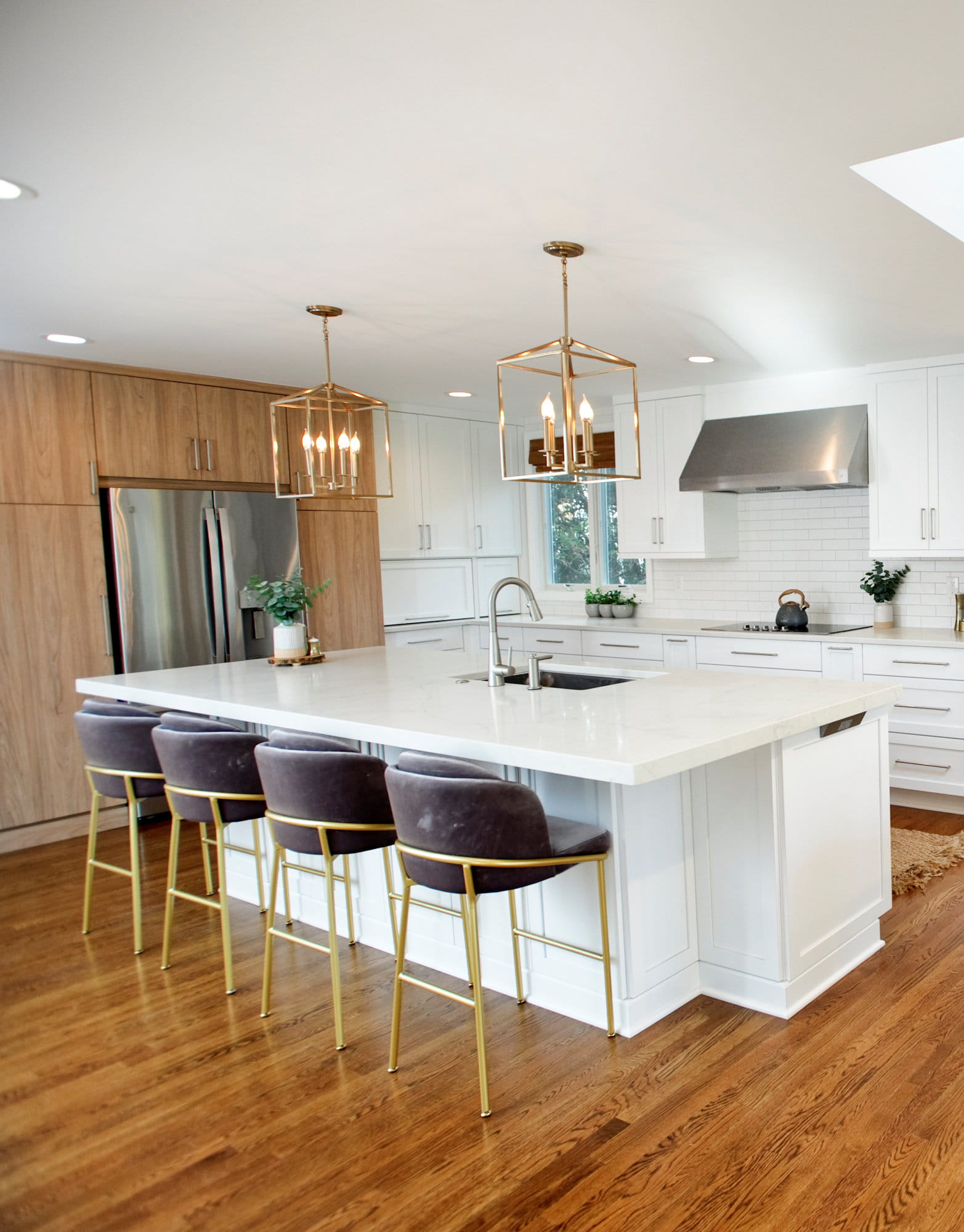 BKC's Stress-Free Design and Installation Process
Our detail-oriented design team will make it stress-free to get your dream kitchen by patiently leading you through each step of our time-tested kitchen remodeling process. If your kitchen remodel is part of a larger construction project, we'll work with your contractor, architect, or interior designer, making suggestions to optimize your kitchen's functionality and coordinating project tasks to minimize downtime.
Complimentary Consultation
Our initial consultation takes place in our beautiful Westfield, NJ showroom, where we'll discuss the scope of your project and explain the differences between our high-quality standard, semi-custom and custom cabinetry lines. While you're in our showroom, you'll have the opportunity to examine the cabinetry and learn about features like dovetailed drawer construction, self-closing drawers, and framed versus frameless cabinet doors as well as view our extensive selection of kitchen cabinet pulls and countertops.
Home Visit
Following our showroom consultation, we'll schedule a time to visit your home to assess its layout and flow, measure your space, and learn about your family's daily routines. We'll develop a kitchen design that fulfills your kitchen wishlist and create a color scheme for your cabinetry, backsplash, countertops and flooring that coordinates with surrounding rooms and complements the style of your home. Our experts will help you choose how to allocate your project budget and guide you in selecting the most appropriate line of cabinets for your needs.
Complimentary Initial Kitchen Design and Review
We'll meet with you in our showroom two to four weeks after our home visit to present you with the elevations and perspectives of your kitchen design and the cabinetry pricing. After reviewing our initial design with you, one of our BKC installers will arrange to visit your home to ensure our design translates to problem-free installation and optimal functionality. Our expert installer will also provide you with a price for kitchen construction and installation of cabinetry, sinks, countertops and moldings.
Design Retainer
BKC requires a $2,500 retainer deposit (applicable to your cabinetry purchase) before making any additional adjustments to your design. Once the retainer has been paid, we are happy to work with you to finalize the design.
Appliance Selection
Prior to finalizing your kitchen design, we require that you select and purchase your appliances so we can be certain of their measurements.
Design Approval
After you've chosen your appliances, our kitchen designers will review your final kitchen design with you in detail and collect from you a 50% deposit for your cabinetry order.
Kitchen Remodeling and Cabinetry Installation
Our professional cabinetry installers will provide you with well-planned kitchen cabinetry installation that minimizes inconvenience to your family and results in precise, aesthetically pleasing kitchen cabinetry and molding installation that's backed by our lifetime cabinetry installation guarantee. You'll be thrilled with the expert craftsmanship of our expert remodelers. We handle all the details of your kitchen remodel, including carpentry, plumbing, electrical, flooring, tiling, and more. Our installers remove all installation debris.
Walk-through and Adjustments
At BKC, our job isn't done until you're completely satisfied with our work. After your kitchen install is complete, we'll do a final walk-through with you to address any concerns you have about your cabinetry installation. We're always happy to make adjustments to your cabinets to ensure they continue to operate correctly.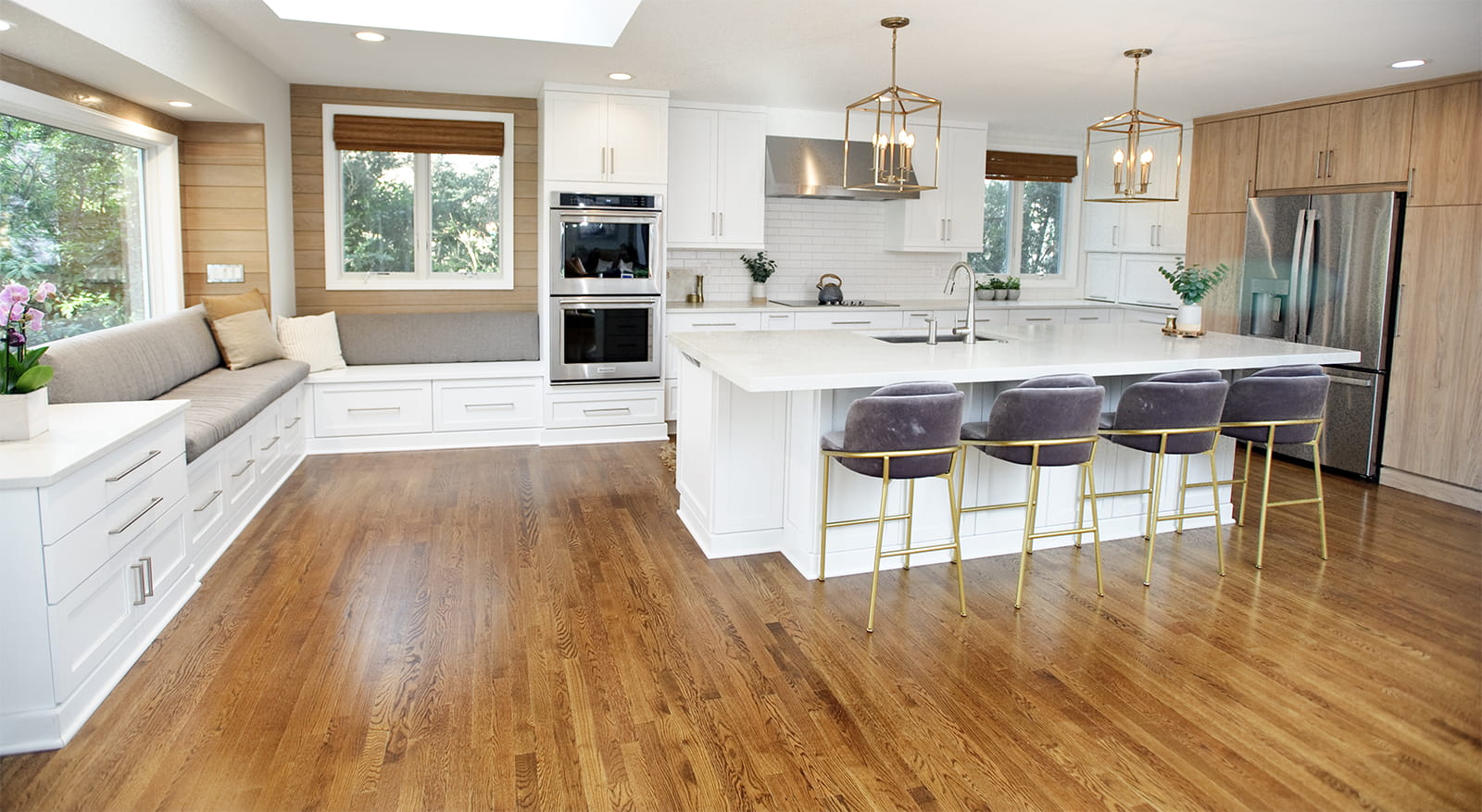 Why Homeowners Choose BKC of Westfield to Design Their Dream Kitchens
Your friends and neighbors trust BKC's highly educated and certified professional designers to design kitchens that integrate functional design and high-quality cabinetry to support their families' lifestyles and enhance their homes. We've earned a reputation as the most-trusted kitchen design and remodeling center by providing each client with a comprehensive set of services:
Professional Designers
Full-Service Design-Build
Detail-Oriented
Consultative Budget-Planning and Design Service
High-Quality Cabinetry
Precise Cabinetry Installation
Exceptional Customer Service
Conveniently Located Kitchen Design Gallery
New Jersey's Preferred Kitchen Design Center
BKC of Westfield consistently earns 5-star reviews from our New Jersey clients!
Very Impressed with BKC's Kitchen Design Team!

We're very impressed with the way BKC's kitchen design team managed our kitchen remodeling project! We spoke to quite a few contractors and kitchen cabinetry suppliers, but as soon as we met the team at BKC we knew they were different from the others. BKC is much more than just a kitchen cabinetry supplier. They offered insightful suggestions that enhanced our kitchen's functionality and handled every detail of our kitchen install. We've recommended BKC to several of our friends!

Matt B., Homeowner Westfield, NJ 07091
Read What Your Neighbors Have To Say About Our Services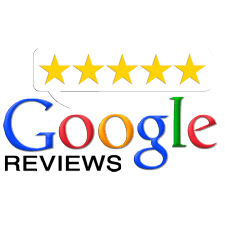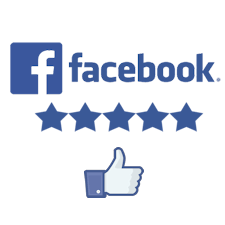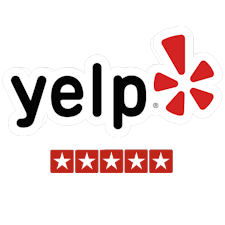 For over 25 years, our clients have consistently given us five-star ratings for our outstanding service, beautiful kitchen designs and renovations, and high-quality cabinetry. We invite you to read our customers' kitchen design and installation reviews.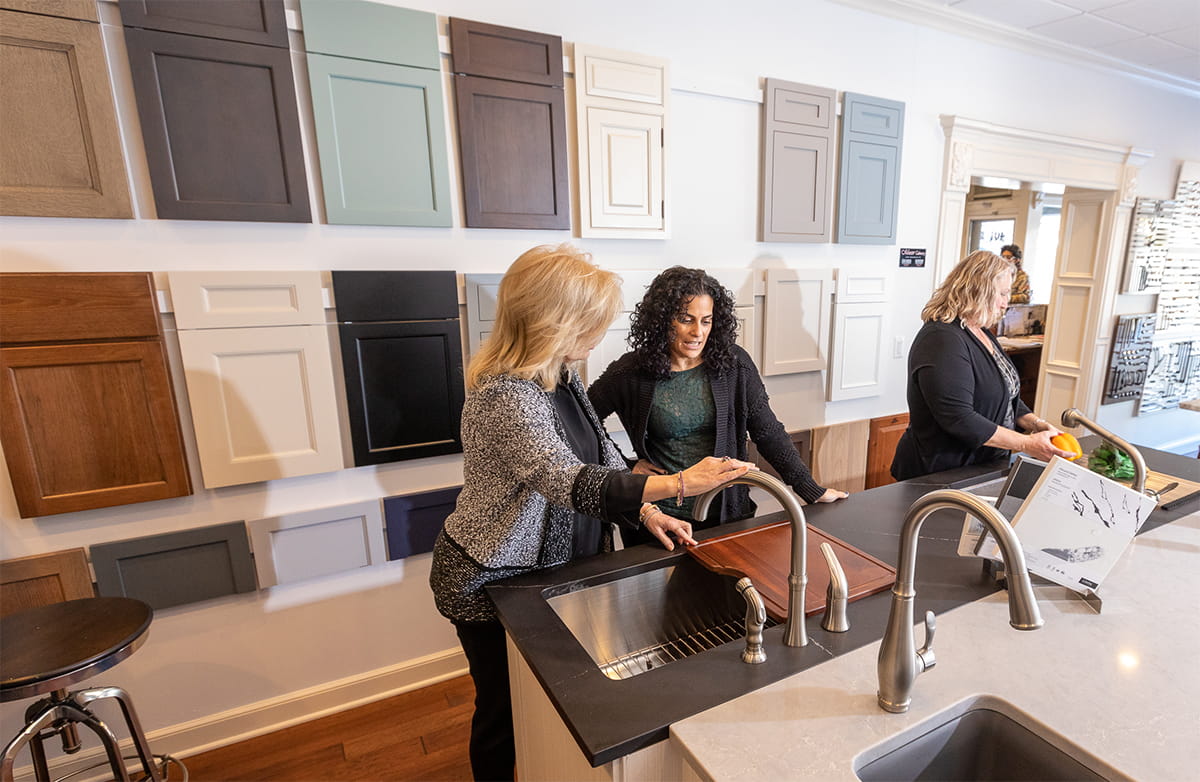 Visit Our Kitchen and Cabinetry Showroom in Westfield, NJ
At BKC, we want you to be well-informed about your kitchen renovation options. Whether you own a home in Westfield, Scotch Plains, Summit, Cranford, Mountainside, or the surrounding towns, we encourage you to visit BKC of Westfield's gorgeous kitchen cabinetry showroom. In our showroom, you can see our kitchen displays, examine the features of our high-quality cabinetry, and discover how built-in cabinetry can maximize the functionality of your space.
Beautiful Kitchens.

Better Living.

Call (908) 789-1828 or email to set up a free consultation today and learn how BKC of Westfield can help make any room in your home more attractive and functional!